Change Your Marriage Without Changing Your Partner
Relationships are hard. And sustaining a long-term relationship or marriage takes effort, dedication, and lots of hard work. So why throw it all away by finding a new partner. Most couples want to know how to make love last a lifetime.  But sometimes, even the most seemingly ideal relationships can start to suffer.  So if you and your partner could use some help with the issues you're currently facing, come to Best Marriages & Affinity Counselling Services for relationship counselling.  The best research from the Gottman institute is used to provide tools on exactly how to make love last a lifetime.  As Certified Gottman Couples Therapists we help you…
LEARN how to be better friends and lovers having more fun as you go.
BUILD TRUST and commitment through rituals of connection you can count on
MANAGE CONFLICT like the masters of marriage do.
STOP the four best predictors of divorce: Critism, Defensivness, Contempt and Stonewalling.
OUR MOTTO " Do the right small positive things often to create lasting results"
Helping You Work Past Your Issues
It's natural to argue or disagree on occasion. In fact research shows that even in happy relationships Conflict is inevitable, but fighting is optional.   When you find yourself at odds with your partner more often than not, it's time to address the situation before it gets worse.  You will discover conflict is an opportunity to get closer. Best Marriages & Affinity Counselling Services uses practical, easy to use tools, to help you and your partner better communicate and work through the issues impacting your relationship.
Affair Recovery Program
If an affair has happened in your relaitonship do not give up hope.  We help couples therapeutically  explore the betrayal, without taking sides.  The three phases af treatment are to work through atonement, then learn to attune to each other again and then build a secure attachment.   Studies have shown that 85% of the couples can make it if they get help and that most affairs do not cause divorce.  Click Here for more info
Couple Workshops
The Art and Science of love couples workshop is perfect for those couples wanting to get some practical tools all wrapped up in a two day weekend.  We have presented this Gottman researched based workshop over 30 tiimes across Canada with incredible results.  It happens a couple of times a year and if you want to learn more go to the couples workshop tab or read the testimonies.
You and your partner deserve to be happy with one another, and Best Marriages & Affinity Counselling Services wants to help. Call today for more information or to schedule a consultation.
Click Here to View More On Our Couples Workshops
Therapy for Families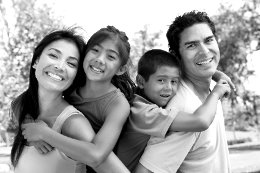 Families often come for therapy when they have difficulty finding a resolution to an issue, when there is stress in one or more relationships, or perhaps when they are struggling with a particular life transition (birth, death, marriage, divorce, relocation, retirement). Parenting and blended families are a common focal point of therapy as well. We will give families practical solutions and insights that will help bring balance to their families.
At Affinity Counselling Services, we are committed to your success and happiness. And will help you achieve your goals faster and easier by developing a vision for your family life.
We understand that every family is unique, and we will help you discover what each family member needs are so they can be met. We can achieve this by teaching effective communication and creating a sense of family accountability.
A therapist may work with an entire family or some combination of its members.
Call 604-530-2660 today for an appointment