We Are Registered Clinical Counsellors  in Langley, BC
Our Story
Back in 2000 BestMarriages & Affinity Counselling Services (Est. 1991) Joined forces to provide a variety of choices for counsellors because everyone loves choice. Have you ever been to an ice cream shop with only one flavour. Talk about disappointing. We know counselling is such a personal thing and people are all so different. We can provide you with the best counsellors and highest specialized relationship certification available. Regardless of whom you choose, you will be getting a veteran counsellor that is highly respected in their field and is constantly upgrading to provide the latest treatment modalities.
Lawrence Stoyanowski, M.Sc., M.F.T., R.C.C., C.G.T.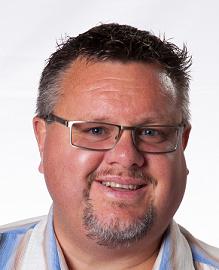 Lawrence has been practicing marriage and family, and individual therapy since 1991, after receiving his degree from one of the top 5 Marriage and Family Therapy Programs in the world, Loma Linda University. He is co-owner of Bestmarriages.com and Affinity Counseling Services and co-founder of Lighthouse Therapeutic Services.
After being certified in the  Gottman Method of Couples Therapy   it became a passion of his to use this approach with clients to help integrate the principles and skills into their relationships. He has been described by clients as being straight forward, vibrant, energetic, and action-orientated.  He creates a positive, comfortable, and humour-filled, environment which is conducive to learning. He finds it so gratifying to see couples and individuals become excited about their lives, relationships, and futures. He offers a wide range of services, which include Marriage and Family Therapy, Communication Skills, Stress Management, Depression and Anxiety Management, Conflict Resolution, Esteem Issues, Collaborative Law Coach and Grief Recovery.
With his experience, He holds a number of titles at The Gottman Institute which include being a Certified Gottman Therapist, Certified Gottman ASL presenter, Level 1,2,3 Gottman Method Trainer, Gottman Consultant and ASL Presenter Trainer. He has been designated as  one of only 13  Certified Gottman Therapists in the world who are specifically endorsed by the Gottman Institute to teach level 3, as well as being one of 13 presenters on The Gottman Institute's Speaker's Bureau.
He holds a deep commitment and interest in the local community. Through the years he has had the privilege to sit on several boards and committees in the Langley area. He has a strong desire to help people overcome challenges, take control of their lives and realize their full potential.
When not working or being active in the community He enjoys spending time and travelling with his best friends which are his wife and two daughters – and playing golf with his buddies..
"Helping People Help Themselves."
Michele Gruenhage- M.A., C.C.C., R.C.C.
 Michele Gruenhage is a Canadian Certified Counsellor and Registered Clinical Counsellor with a Masters Degree in Counselling Psychology, who is passionate about helping people experience greater mental and emotional wellness by working through the issues that make them feel stuck, triggered, or unable to function to their full potential.  She has completed level 3 training in Gottman Couples Therapy, Gottman's Bringing Baby Home training, Gottman's Trauma and Addiction training, and is a trainer in Observed & Experiential Integration (OEI), which is a method for processing trauma.
As a therapist, Michele manages to be both sensitive and direct.  She creates a comfortable environment where clients feel safe to open up about the issues that are causing them distress.  Many clients come to see Michele for the following:
Feeling stuck in the same negative conflict patterns
Feeling more like roommates instead of romantic partners
Transitioning to parenthood
Feeling unsure about staying in a relationship or leaving
Processing the painful experience of separation or divorce
Recovering from a toxic or abusive relationship
Wanting to improve a good relationship
Recovering from trauma and/or PTSD
Feeling overwhelmed by stress, anxiety, and/or panic attacks
Feeling depressed and unable to function well
Recovering from the betrayal of an emotional and/or sexual affair
Michele sees each client as a unique individual shaped in large part by his or her family and culture.  We all belong to various cultures, whether that is our ethnic background, family culture, gender culture, sexual orientation, or religious culture etc.  Michele is enthusiastic about understanding the client's unique perspective and works with clients to set personal goals for therapy.
When Michele is not working she is most likely spending time with her family and pets.  Michele enjoys watching movies, reading novels, playing games, and being near the ocean or a lake.  One of her favourite things is sitting on the patio on a summer night with friends and family, and enjoying a wonderful meal and laughter.
Darren Wilk, M.A., R.C.C.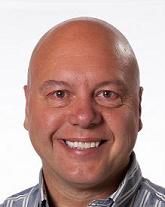 Certified Gottman Couples Therapist Darren Wilk, Registered Clinical Counsellor (RCC) and Co-owner of Bestmarriages and Affinity counselling agencies, has been working with marriages, individuals and families since 1988. This includes being a foster parent, providing care as a professional parent loving and inspiring children with various challenges.  He also is a senior consultant for the Gottman Organization in Canada and regularly presents Gottman Couples Workshops across the Canada and trains other counselors on how to use the Gottman Method of couple's therapy. Dr. John Gottman is one of the most trusted relationship experts in the World and has written over 40 books and on his 40 years of couples research.
Clients love Darren's straight forward and down to earth counselling approach. He uses humor, emotional connection and practical education to help couples connect and individuals get back on track.
Darren holds Bachelor of Arts in Humanities and Religion and a Master of Arts in  Counseling/Psychology. His experience also includes work with the Ministry for Children and Families in Chilliwack, couples communication workshops, addictions counselor in a residential treatment center, Sexual abuse counseling, development and leading of anger management groups, and parenting classes. Recently, he has been having great success working with anxiety and trauma, especially PTSD (Post Traumatic Stress Syndrome). One of the effective techniques he uses is Called "OEI Observed and Experienced Integration", which works directly on the brain and quickly helps clear negative thoughts, traumatic memories and overwhelming feelings.
When Darren is not working, he enjoys 4-wheeling, long distance hiking ,camping and playing with his own family, which includes a wife of over 25 years, four children, and two cats.
La Verna Wilk, M.C., R.C.C.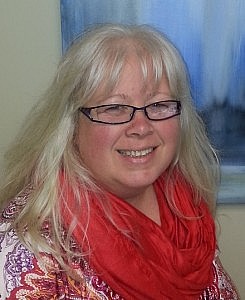 La Verna Wilk, MC, RCC, builds champions and helps people experience freedom in their lives every chance she gets.  She has worked with families, couples and individuals since 1988.  As a therapist she has helped people step out of their rut and move on to experience the life they want.  She is a Certified Gottman Couples Therapist, teaching tools so that they can move out of gridlock and begin to feel movement with their perpetual issues without hurting each other.
LaVerna also specializes in working with individuals who have experienced trauma and anxiety.  She is certified and experienced as a trauma therapist as well as very excited about the work she is doing in Neurotherapy and is happy to be able to offer this opportunity to her clients.  Neurotherapy is an excellent and effective alternative to talk therapy or medication, for people struggling with depression, anxieties, sleep difficulties, adult ADD/ADHD, panic, stress management, racing thoughts, etc.
La Verna connects well with those she meets because she is real and laid back.  She brings energy to her work by helping people give up wishing for a better past and reach for what they want most for themselves.   She has presented couples workshops, personality workshops, anger management groups and run parenting groups, focusing on attachment issues as well as a variety of other parenting issues.  La Verna holds a Bachelor of Arts in Humanities and Religion and a Master of Counselling.  She is a wife of more than 25 years and has been a parent for 20 years.  She enjoys outdoor activities, wheeling, meaningful friendships and has a huge capacity for entertainment of many types.
"She creates opportunities for people to feel like champions, changing the world one heart at a time."
Stephanie Hall, M.A. , C.C.C.
Stephanie Has worked with children, youth, and families, since graduating with her Masters of Art in Counselling Psychology.  She understands the vulnerability it takes to reach out to a counsellor when life is hard wants to honour that trust journey by providing her clients with a warm understanding therapeutic relationship in which you feel safe to work toward your desired futures.  Her first step in counselling is to develop emotional safety and trust.  Stephanie will offer a listening ear, heart, and mind, accompanied by tools and therapeutic activities to help you feel connected and able to move through the struggles of life to a place where you know yourself, understand life more, and can take steps towards the future.
Stephanie often uses Emotion Focused Family Therapy in conjunction with other theories and emotional processing therapies to (1) help children and youth connect with, and respond to, their emotions in constructive ways and and to (2) help parents who are struggling with the role of helping and nurturing the ones they love most.  Along with these approaches Stephanie integrates various aspects of other theories so that she can speak and work in a way that resonates with you and your way of processing.
Stephanie uses experiential and relational theories of counselling while recognizing and addressing how your family and social system interacts with you.  Some of her experiences in counselling include anxiety, identity/self-esteem, eating disorders, shame, perfectionism, trauma, and parenting struggles.  Stephanie is a professional member of the Canadian Counselling and Psychotherapy Association and is registered as a Canadian Certified Counsellor.
Stephanie looks forward to opportunities to walk alongside you while you explore, process, and grow.