How Does an Employee Assistance Program (EAP) Work?
Once launched the programme allows employees to access a broad range of professional assistance for issues such as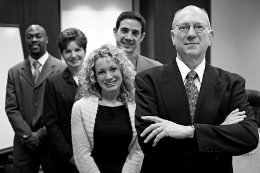 Work related stress
Organizational change
Workplace conflicts
Alcohol and drugs
Relationship or family difficulties
Depression and anxiety disorders
Program Confidentiality
Any information regarding employees who access the programme on a self-referral referral basis, will be treated with the strictest confidence. The names of these clients, and the nature of their problems, is not disclosed to anyone unless written permission is given by the client.
When staff are formally referred by their manager, information can be provided to the referring manager with the consent of the individual concerned.
EAP Awareness Briefings
The key to the success of an Employee Assistance Programme is ensuring that all managers and staff have a good understanding of the programme. Although there are a number of different approaches to this, awareness briefings are the primary way of informing employees about the programme.
For more information about our EAP services please use the short online form on our Contact Us page.
You can also contact us directly.