Overcoming Trauma Through Counselling
An accident, assault, death or other traumatic experience can arouse powerful and disturbing feelings in us. Traumatic events are often instances where feel at risk of danger and the feelings continue long after the experience itself.  For the more info please read this article by one of our therapists.  What is trauma and how to fix it?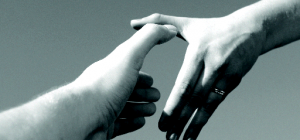 We at Affinity Counselling are here to help. If you or someone you love are suffering from trauma, you know how overwhelming it can feel
Trauma counselling can help a person work through the difficulties they are experiencing. It can aid in recovering and regaining control of their life. Counselling can also help rebuild relationships that have been harmed by the trauma.
We'll work with you to help calm yourself, deal with the traumatic experience in a healthy way and regulate your emotions.
It is common for people to feel numbed or shocked immediately after a traumatic event and recover after a few hours or days. However, there are times when the feelings may be too much for us to handle or have gone on for too long. Is such instances, one option to overcome trauma is through counselling.
Individual & Confidential Counselling
Individual counselling will help you overcome trauma through one-on-one meetings with an experienced counsellor. The certified counsellor will help you explore your feelings and find safety again through a number of techniques designed to help resolve your issues in a positive way.
Trauma counselling is conducted in a safe and secure environment to facilitate full recovery. You can trust us to help you break free from the pain of trauma. Call us today.
Call 604-530-2660 for an appointment or to ask more questions.